Technically, a web hosting service is a type of Internet hosting service that allows individuals and organizations to make their website accessible via the World Wide Web.
In layman terms, it is the place where you will keep all your data and related software (or files) so that people can access the information you want to show them over the internet.
To get a hosting account, click the image below. You will then see an image similar as below (as offers may change accordingly). Click "get started now" on the browser and follow the steps thereafter.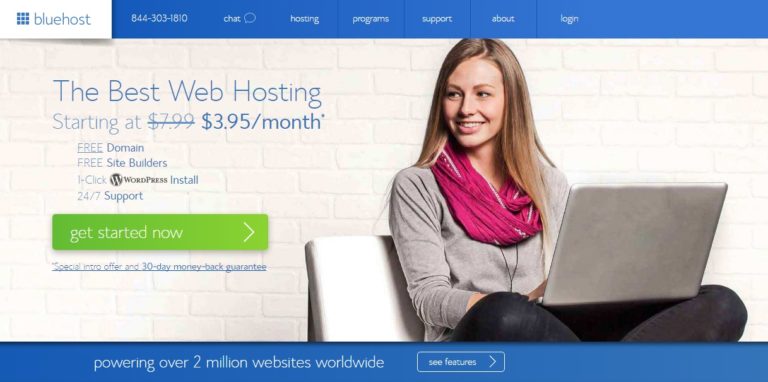 One thing good about BlueHost is that they pop up some special offers sometimes. Pretty much depends on your luck. You can claim your savings, just make sure you read through all the terms & conditions and agree to it. Please go through any offers information carefully as the terms & conditions may change from time to time.